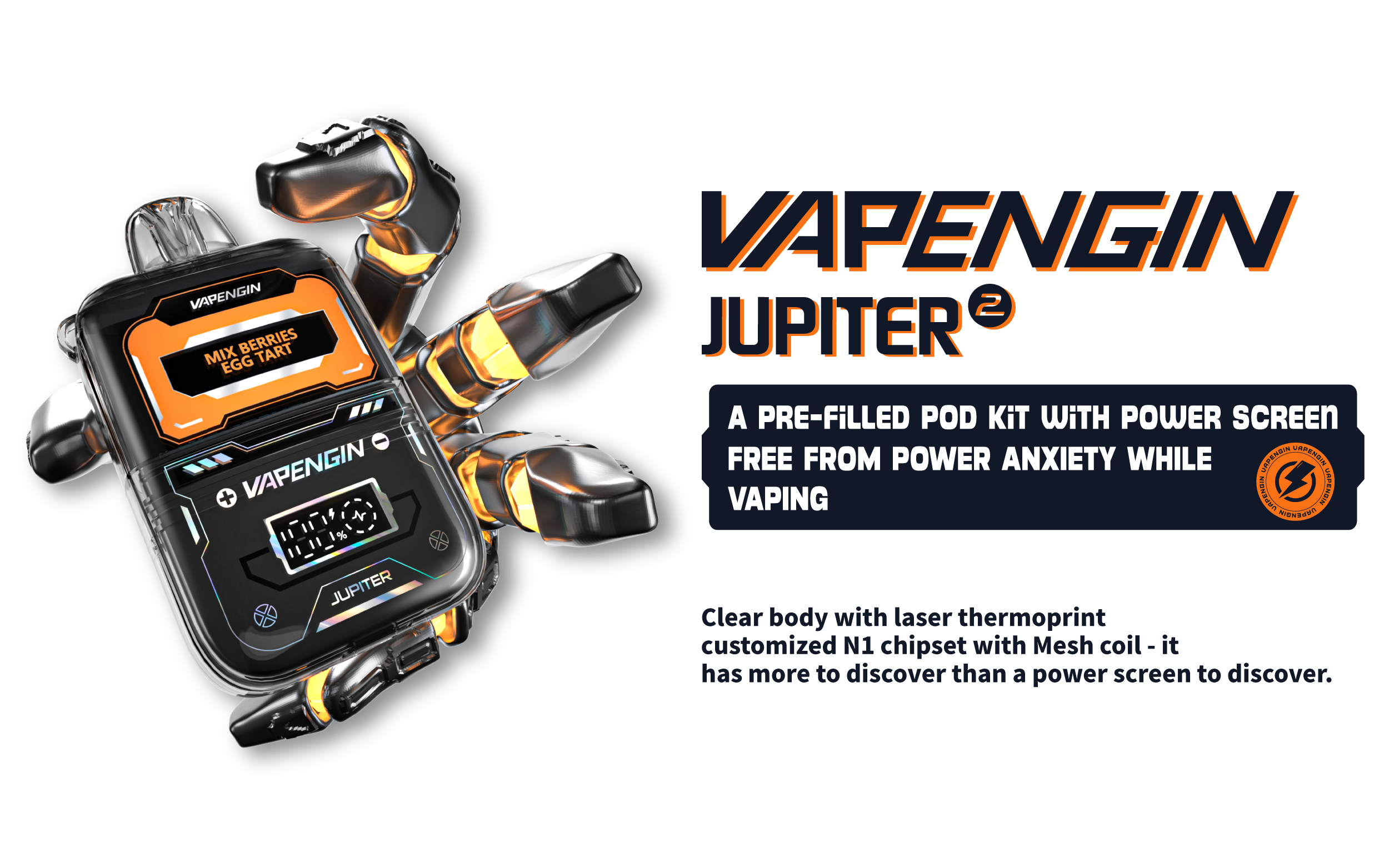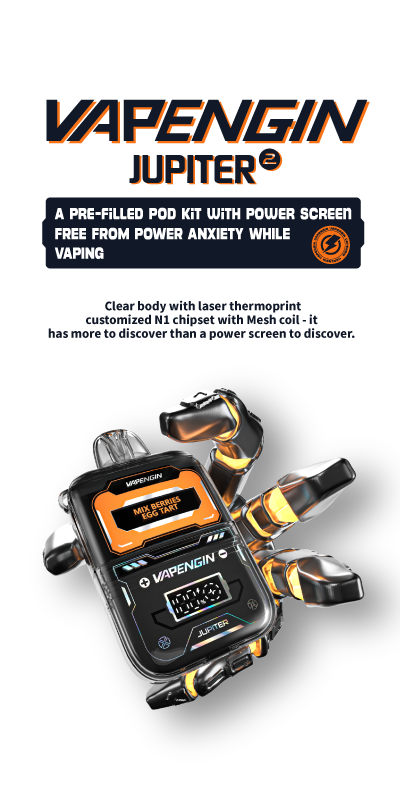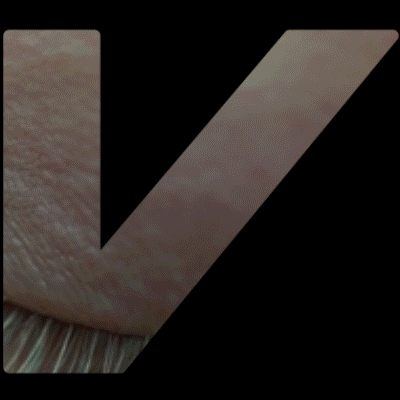 Vapengin is a spaceship,
Likened to a box-shaped spaceship shuttling through the solar system among the universe of vape, Vapengin evolves with every destination it arrives.
Elaborated flavors, crafted detailings, enhanced built tech... Nothing you wouldn't find in the uniqueness of every Vapengin vape - Vapengin 5500, Mars, Jupiter, Earth, Neptune, Mercury, Pluto...
With engineers behind the brand, we've created 9 Vapengin models so far and more is to come.
Stay tuned with us. Cravings satisfied pleasurably.
Loved by users worldwide
We take our products very seriously and listen to every user's feedback. Our greatest honor comes from the recognition of you.
Vapengin is so easy to use, I just need 1 minute to familiar with it. And I discover more convenient designs along using it.

Andrew Nguyen

Baltimore,America

Vapengin has great flavor options and the sleek design makes it stand out from other disposable vapes. Highly recommend for a satisfying vape experience

Isabella Rossi

Rome, Italy

Vapengin is my go-to disposable vape. The flavors are delicious, and the cyberpunk style gives it a cool and edgy vibe.

I love the futuristic look of Vapengin, and the flavors are delicious. It's a great option for anyone who wants a hassle-free vaping experience.

Yuto Nakamura

Tokyo, Japan

Vapengin's cyberpunk style is a refreshing change from other vape products on the market. The flavors are fantastic and the disposable design makes it easy to use.

The convenience of Vapengin is unbeatable. No need to worry about refilling or charging. Just grab one and go. Plus, the flavors are amazing!

William Martinez

New York City, US